Pellet Stove
A pellet stove is a stove that burns compressed wood or biomass pellets to create a source of heat for residential and sometimes industrial spaces. By steadily feeding fuel from a storage container (hopper) into a burn pot area, it produces a constant flame that requires little to no physical adjustments. Today's central heating systems operated with wood pellets as a renewable energy source can reach an efficiency factor of more than 90%.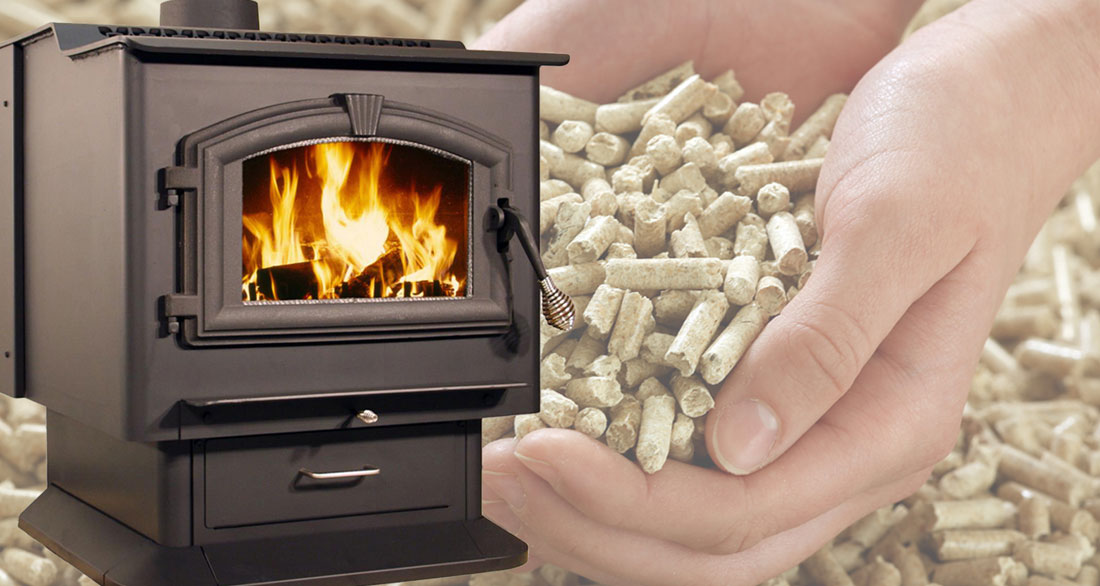 Benifits
Most pellet stoves are self igniting and cycle themselves on and off under thermostatic control. Stoves with automatic ignition can be equipped with remote controls. Recent innovations include integrated micro-controller monitoring of various safety conditions and can run diagnostic tests if an imminent problem arises.
A properly cleaned and maintained pellet stove should not create creosote, the sticky, flammable substance that causes chimney fires. Pellets burn very cleanly and create only a layer of fine fly ash as a byproduct of combustion. The grade of pellet fuel affects the performance and ash output. Premium grade pellets produce less than one percent ash content, while standard or low grade pellets produce up to six percent ash. Pellet stove users should be aware of the extra maintenance required with a lower grade pellet, and that inconsistent wood quality can cause serious effects to the electronic machinery over a short period of time.