Wood Pellet Burner 
The wood pellet burner is a new type of biomass combustion device adopting the wood pellets as the fuel. It is a systematized equipment which can substitute the traditional fuel (coal, gas or oil) to provide heat sources for boilers or drying machines by taking use of the energy conversion in biomass pellets.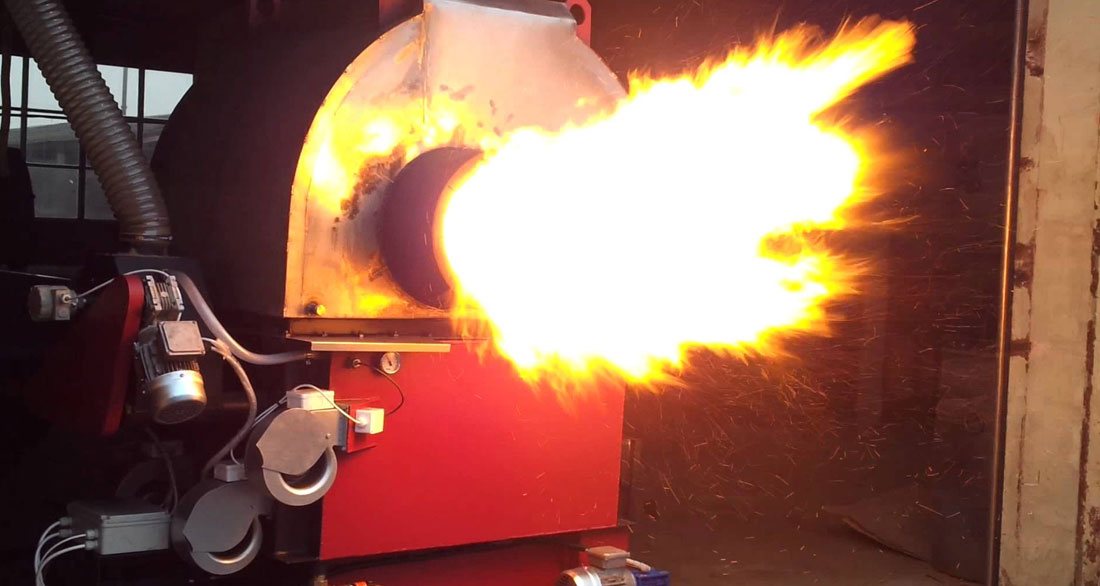 Wood Pellet Burner Features and Benefits
Energy-efficient: the wood pellet burner takes biomass pellets as the energy source, the cost is decreased by 50%-60% compared to the fuel oil or gas.
High thermal efficiency: adopt half-gasification burning and tangent swirl-flow type air distribution design, the combustion ratio can reach higher than 96%.
Stable and reliable running: the pellet burner is running under micro positive pressure, which can avoid tempering or blow-off state.
Low carbon and environmental protection: the biomass pellet burning is with low emissions of smoke, dust, sulfur nitrogen and no emission of carbon dioxide; measured up to the emission standard of air pollutants.
Labor Saving: the pellet burner is with automatic feeding design, easy to operate, one person can finish the operation.
Hot water utilization: there are two types of biomass pellet burner, water-cooling type and air-cooling type. As for the water-cooling structure, it can generate hot water for life or industry use.